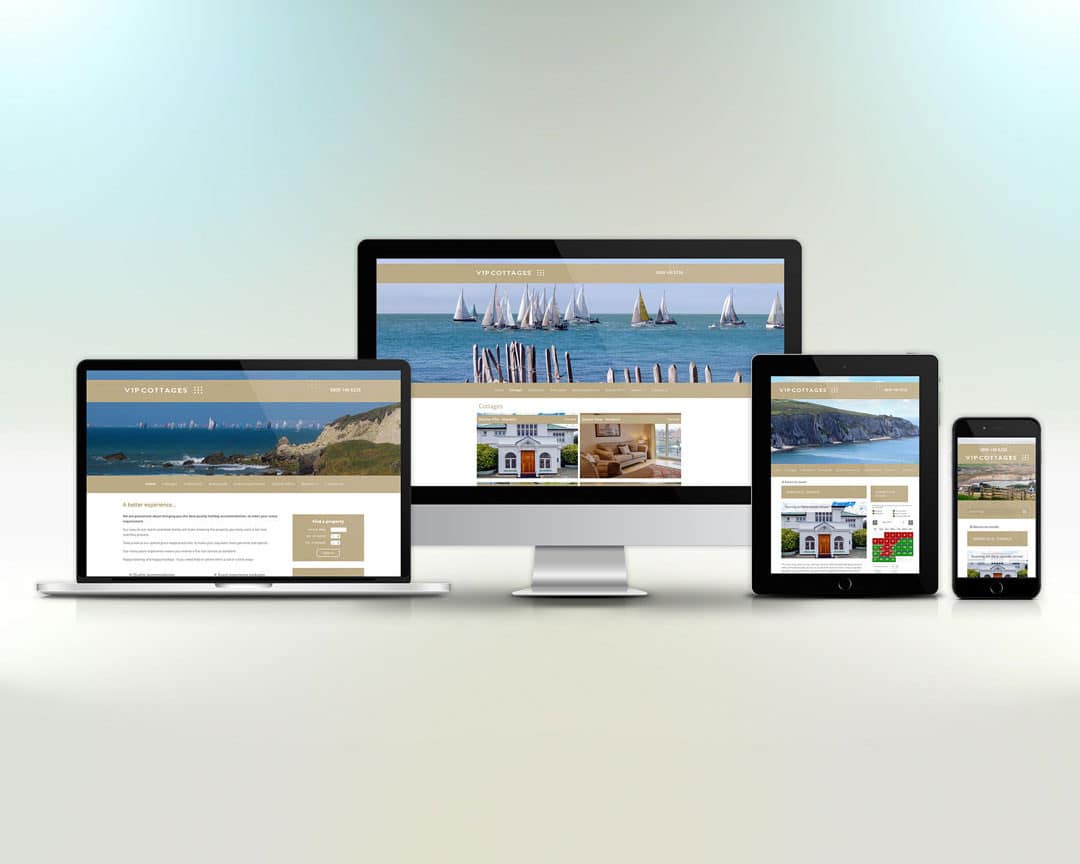 Project Description
VIP Cottages offers a superb range of quality accommodation to meet your every requirement. Their many years' experience offers a personal service which is five-star as standard. They believe in making your holiday experience the best it can be by offering you a wide range of add-on concierge services such as walking and cycling guides, food packs, event theming, or even a chef to cook you a special meal.
For owners of holiday rental property, they offer the highest standard of professional holiday property management, giving you peace of mind that your property is safe and well managed and achieving the maximum rental potential all year round.
In the early planning stages of the development of vipcottages.com we met with a variety of web developers both on the Isle of Wight and also on the mainland to discuss the complex requirement of setting up vipcottages.com  My business partner and I were struck by Paul's fresh and contemporary approach to web development and we decided to use Foundation Multimedia as our web partner.
Through weekly meetings initially, and later daily liaison, Paul has always been quick to respond and put our requests into action.  His attention to detail, expertise and flexible approach to working with our external agencies has been second to none and I would highly recommend Foundation Multimedia as a provider of quality web related services.
Interested In Working With Us?